Besties Near Or Far
If anyone knows about being long-distance best friends, it's us! Jess and I have been best friends for the past 14 years and have only lived in the same town as each other, only the very first year we met. I guess you can say it was "besties at first sight"! It was Jessica's senior year, and I still had two more years of high school left, so we both knew we would have to be apart soon. That didn't stop us though! We share the strongest bond with each other and have learned to work with the distance. Now, we're gonna share some things that help us stay close while being so far apart…

Technology
Technology has made distance so much easier. At the beginning of our long distance friendship, technology wasn't a huge deal just yet. We had cell phones but not smartphones yet. Now, we are always talking on EVERY social media platform along with texting and calling each other daily. We wouldn't be in contact with each other as much if it weren't for social media.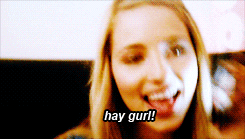 Travel
Our traveling plans usually include each other. They have for so long so why change it now?! Long ago, we made a pact always to make time to see each other every three months. 15 years later, we are still able to hold on to that. We usually go to each other's home states or meet at a new destination. Who wouldn't want to go on vacation every three months to see their bestie?!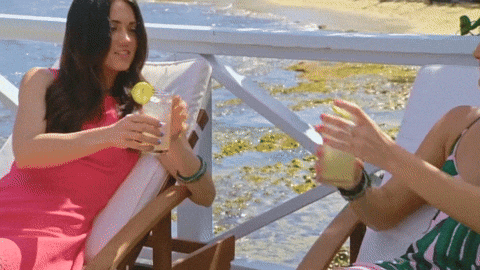 Venting
Of course, we talk every day. But we also have those time where we just want to bitch about shit that's going on around us. There is nothing better than calling your bestie and having them hear you out, without judgment, and having them entirely on your side, or them being the ones to tell you exactly what you need to hear.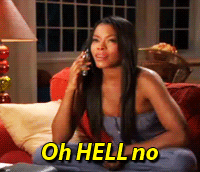 Honesty
Being honest with each other is a major part of our friendship. We are super open with one another and don't have any secrets. Not living close to each other can easily cause some friends to drift apart but being honest about our lives and the things that are going on helps keep our bond so strong. Being honest even if it runs the risk of potentially hurting each others feelings is key to a "bestie-ship" lasting forever!
Love
Over the past 14 years, guys have come in and out of our lives. One thing is for sure; they must always know that we're a package deal (mmmkkkkaaayyy)! We are so lucky that our husbands have a genuine friendship with each other. We couldn't imagine our significant others not liking our bestie. And that relationship probably wouldn't work. 
Hard Times
Going through hard times and being miles away totally sucks. It could be something simple like having a shitty day at work or something significant like a family member relapsing and going to jail. Whatever the case may be, it is nice to have your bestie to call on and hear that "Everything is gonna be alright." We are both firm believers that everything happens for a reason and that things will get better. It's nice to hear someone positive in those hard times.
Pet Kids
Both of us have pets that are completely apart of our families. Her cats are my 'catphews,' and my dog is her 'dogniece.' We always ask how their doing and send probably too many pics of them to each other. Our animals have always been a part of our friendship, and that will always continue. In our phone calls, we always ask how the others four-legged creature is doing. We know each other's animals habits and mannerisms. We feel that our pets know that our bestie loves them, and it helps with our connection all around.
Stamp of Approval
Just because we're hundreds of miles away, doesn't mean we can't approve or veto something. This goes from outfits to home decor, or what picture to post. Her opinion is still the one I turn to and trust the most. We send each other countless pictures of these things to get some honest feed back. And if we like something so much, we usually buy two of them and send one to the bestie because we know they'll love it too! 
FaceTime
We both use to have Samsung phones, and I eventually switched to Apple. I bugged Ray constantly about making the switch and teased her about how much I hated her "green bubbles" when she texted me. She eventually made the switch to Apple, and it was all for FaceTime. Being able to call and see each other instantly is something we LOVE! Ray used Facetime to call me when I got engaged, and I use it to call her when I need to bitch about my day. We usually always look at the hot mess on FaceTime, but neither of us gives a shit about that. Our phones play a vital role in us staying in contact and each other's daily lives.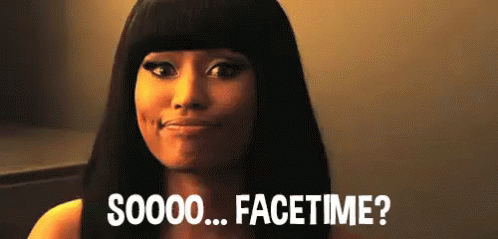 Other Friends
We know that we each have other friends and yes, sometimes we get jealous. There's parties, events, group dinners, holidays, etc. that we miss spending together. Of course, we get FOMO and wish we could always be a part of all the activities but knowing my bestie has good friends around her makes me happy. There have also been friends that we don't like and have no problem being honest about that. We fly out to each others city and meet each other friends and sometimes her friends become my friends and vice versa. We accept that we are going to have other friends, but we both know there is no such thing as "multiple" besties. She's MY bestie, and best believe, all of our other friends know that!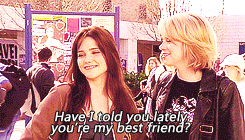 Do you have a long-distance bestie? Can you relate to these topics? Please share your bestie stories with us!
Get Social With Us & Follow BestieTalks!