Exercise During Vacation
We get it. No one wants to exercise during vacation. Taking a vacation usually means some rest and relaxation. However, giving your body five or more days off can completely throw you off your fitness regime. A tip I like to use is "workout without working out." Explore your destination by walking (if available). You can knock out some miles by walking from shopping spots to restaurants while enjoying a new city. Be adventurous! Do something fun and active. Take a dance class that might be native to the area. Whitewater rafting is an exciting way to see some of the most beautiful scenes while enduring an adrenaline rush. Rent a bike to see sites while feeling the wind all around you. Go on a hike, do some rock climbing if you're really up for the challenge. Have fun; you're on vacation! Familiarize yourself with the active life of your destination and don't be afraid to try something new. Groupon has lots of deals for different destinations. Look ahead to plan and pack accordingly.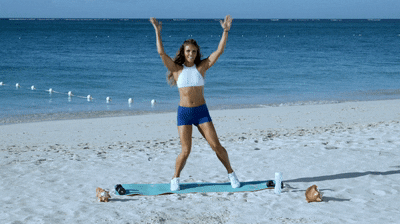 Making Smart Eating Choices
Traveling can be a blessing and a curse when it comes to food choices. Maintaining a balanced diet can be tricky, but if you make an effort, it will pay off. I always pack some snacks and a few apples to keep in my bag. Airport food is not the healthiest or cheapest, so I make a habit of bringing my own snacks. When you get to your destination, it is also smart to make a stop at a grocery store. Pick up some of your favorite foods that you eat regularly and take them back to your Airbnb or hotel room. Cooking for yourself instead of always eating out will help you make smarter meal choices. Even if it's only one meal a day, it will make a difference in your wallet. We travel and rent AirBnb quite often and always end up doing a lot of the cooking ourselves. It saves time and money!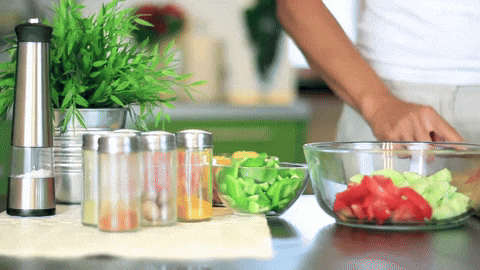 Of course, it is okay to indulge in some tasty food while on vacation but remember to take everything in moderation. When traveling for work, it can be challenging to stay on a food plan. Eating out with clients and coworkers makes it hard for you to stick to what you usually eat. If you have to go out to a restaurant, it is okay to opt for a salad or a veggie based dish. You don't always have to go for the huge steak and mac & cheese. Remember moderation! Whenever I am out of town/state for work, I Always stop at Trader Joe's or Whole Foods and stock up on my usual healthy snacks and lunches. Eating healthy while traveling can seem inconvenient but being bloated and feeling like crap is also inconvenient, so you gotta pick your battles.  
Traveling Repercussions
Traveling is one of our favorite things to do, but it's no secret that it can take its toll on your body. Staying hydrated and drinking plenty of water is crucial. I tend to suffer from bloating while traveling which is why I always bring a Ziploc baggie of magnesium with me.
Magnesium is excellent for sore muscles, a good nights sleep and keeping you regular. If you drink some every night before bed, you will find that it's extremely helpful while on the road. Check out one of my favorite brands here. It's also smart to bring along some of your normal vitamins. If you drink protein shakes bring along a few servings of that as well. Traveling doesn't need to take you out your routine. Make an effort to bring along the essentials that make you feel good on a day to day basis. Don't you want to feel just as good while on vacation right?  So make an effort to incorporate your regular routine into your vacation.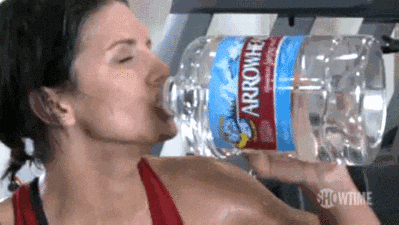 Travel, Stay Fit, Eat Well, and Have FUN!
Vacation is all about taking a break. However, you should never take a break from your body. These few simple additions or adjustments will make sure you stay on the right track while still enjoying your vacation. The world is your playground! Now go travel, stay fit, eat well and have fun!
What do you do for fitness while on vacation?! Please share your tips/tricks!