Challenge
As you know ( or should know from our past blog post) we participated in a 30-day food diet challenge. Each challenge was a little different in their own way but still super challenging for the individual. The Nebeker's both went completely meatless for the whole 30 days. Jess gave up sweets, rice, chips, crackers, and bread and her husband George gave up beef. Jess is vegan so she was able to give tips on what meatless products are her favorites which helped the Nebeker's grocery shop for their challenge. George who has never given up meat before was in for a REAL eye-opening experience. It was a good experience for all of us and we are glad we did it.  We are going to share what we all learned during our 30-day challenge!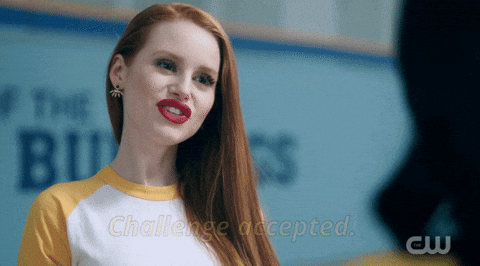 What We Learned
George who likes to eat late at night after the gym realized how limited options are at fast food places. He couldn't pull up to Whataburger for his usual beef burger. He had to get creative with chicken options instead. 

George started cooking more at home after the gym instead of getting convenient fatty fast food. He saved a good amount of money over the 30 days.

George and the Nebekers' noticed a boost in energy with the removal of beef and other meats from their diet. George also lost a little weight ( which he was not too happy about lol ). He is trying to get his gains on. Can't blame him!

Evan, on the other hand, felt that he didn't lose any muscle while he wasn't eating meat. 

George even tried a few beef mock types of meat and actually enjoyed them. SHOCKER ALERT! The Nebekers' enjoyed all different mock meats and have decided to continue incorporating them into their daily meals. 

Georges mood during the first week of the 30 day challenge!

Jessica noticed a slight energy dip the first two weeks without all of the carbs she usually takes in. After a while, though she noticed her energy coming back and felt really good without all of the added carbs.

Raynita didn't start craving meat until around day 20. Smelling BBQ and Tacos were definitely her triggers. 

Jessica got creative with cracker/chip substitutes. Plantain "chips" became a go-to snack when she needed something crunchy. 

Evan is definitely a believer in not needing meat to survive and that the replacements for meat were just as good as the real thing. Sometimes he couldn't even tell it wasn't real meat. 


Desserts were the easiest for Jessica to give up. If she wanted a sweet snack she would grab some cherries or another fruit and that craving would be quickly satisfied. 

After the 30 days ended Jessica still has not gone back to eating bread, chips or crackers like she used to before the 30 days. Fewer stomach aches have occurred so she is sticking with a limited intake on those carbs. She treats herself every now and then but does not eat any of them daily. 


Creativity seemed to be key for all of us.

 

Menus aren't really food restriction friendly everywhere so you may have to be patient when ordering. We all love cooking dinner at home so this detox worked pretty well for us.  

Confession:

Jessica and Raynita ate a year's worth of chips and guacamole while in Cabo 3 days after the 30-day challenge ended. It was so necessary and they don't feel guilty about it at all. Jessica especially had to make up for lost time without chips. 
Would we do Another Challenge?
Hell yeah! We all learned something about ourselves during this challenge and we will definitely be trying another one. We have done challenges solo before but there is something nice about doing a challenge with other people. Knowing you have someone suffering with you LOL! Please share your favorite challenges. weekly, monthly or even yearly challenges. We love to hear other peoples stories!
Get Social With Us & Follow BestieTalks!