Jump Rope
A jump rope is handy for so many things, but using it for fitness still remains #1. Jump ropes can be cheap, portable and will help you burn a shit-ton of calories. It can be used by the whole family and it is so versatile that it will never get boring. Jumping rope workouts your upper and lower body while burning calories at an extremely fast rate. Here are a few reasons and ways to use a jump rope…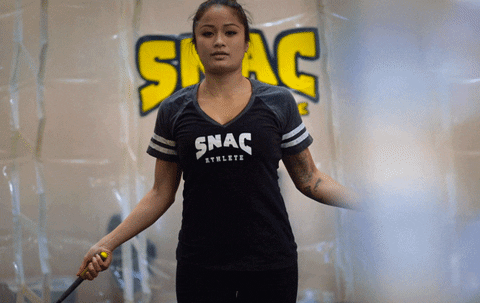 1. Burn calories in a short amount of time.
It is proven that jumping rope is one of the fastest ways to burn calories. Very few exercises burn calories as fast as jump roping does. Jumping at a moderate rate can burn about 10 to 16 calories a minute and can raise your heart rate 2 to 3 times faster than other exercises. Aerobic Test found that 10 minutes of jumping equals a 30-minute run. 10 minutes of jump rope and you just worked off that candy bar.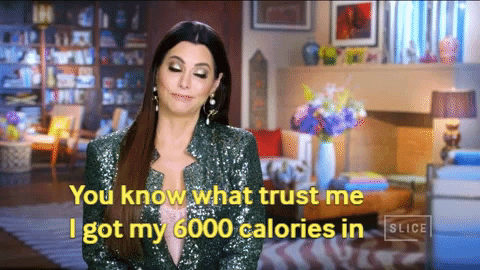 2. Jump for a healthy heart and brain

Healthy Kids has teamed up with parents, children, and teachers in a campaign, "Jump Rope for Heart", to teach children about their heart, learn jump rope skills, and the importance of having a healthy heart. Jumping rope has cardiovascular benefits and we all know having a healthy heart is vital for living a healthy life. Teaching Students the benefits of a healthy heart may protect them from the #1 killer, heart disease.
Performing two activities with both physical and mental demands have higher impacts on cognitive function than doing a stationary exercise like being on the treadmill or stationary bike. The best workouts for your brain and body involve coordination, rhythm, and strategy; which is exactly what jump rope brings.
3. Convenience

You can literally throw a jump rope in your purse, briefcase, lunch bag, or keep it in your trunk. A jump rope takes up close to no room and weighs about a pound, and is extremely portable. If you have a trip out of town, throw it into your luggage and your workout will never be too far. If you're more forgetful, keep one at your desk and break it out during your lunch break. Jump rope can be done just about anywhere!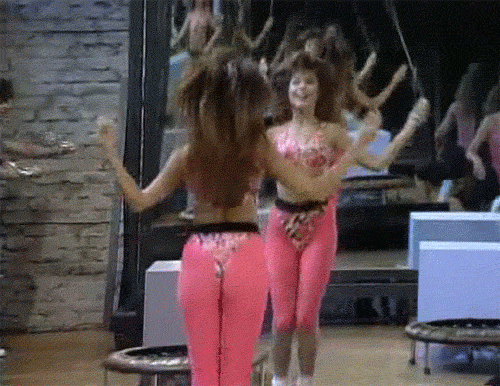 4. Core Strength
Jump roping is a great core workout. Balancing and engaging your whole core while jump roping makes this convenient workout a total body workout. When you think of jump roping you might not associate it with a tough or rigorous workout but it is! They are also weighted ropes if you want to take your jump roping up a notch. Jump roping can bring definition to your core and help with slimming down your mid section while also working out your legs, arms and butt. Jump roping will get you're ass into shape!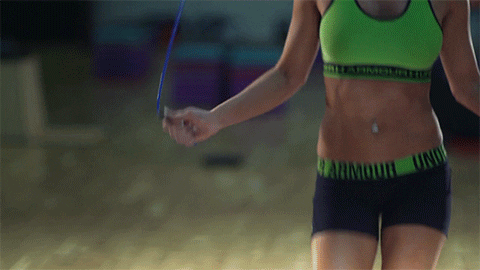 5) Improve Agility, Mobility and Speed
Jump roping is a great way to improve your agility, mobility and overall speed. You have to have quick and agile feet to be able to jump rope for a long period of time. Jump roping builds up your calf and leg muscles which improves your mobility and speed. When we first started jump roping, neither of us could go for that long. After awhile our endurance built up and now we can go for quite a long time. Time yourself and jump in intervals to start. Start with 30 seconds jumping followed by 15 seconds rest then slowly build up your intervals. You will be so surprised when you reach your first 2 minute mark! Then five minutes then TEN!  YOU GOT THIS! 🙂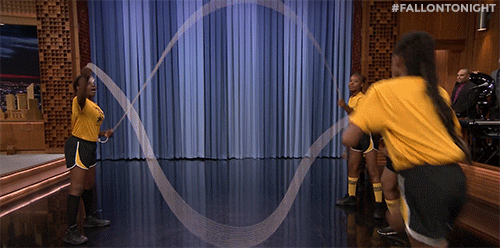 Have we motivated you to buy a jump rope?  We hope so! make sure you find one that is long enough for you height. You don't want to buy a rope that is too short! If you already a jump roper do you agree with the benefits we listed?! Please let us know how you feel about jump roping!
Get Social With Us & Follow BestieTalks!