It's Easy to Complain
For some reason, it is so common and easy to complain about all the things that are wrong. A lot of people choose to complain, bitch and groan on a daily basis that it becomes the norm. Sometimes seeing the glass half full can be hard but really it's all about flipping your perception. Instead of bitching about something, I bet you could find some sort of positive spin on it. Next time you see yourself doing this just stop and think for a second. A lot of people take things, people, and moments for granted.Don't be one of those people. 
Life is not meant to be perfect or blissful 100% of the time. You are allowed to have your days where you complain or vent about shit that pisses you off but if you do this daily that's when it's an issue. Complaining about shit actually makes you obsess over things that shouldn't be worthy of that much attention and energy. Think about all the energy spent on complaining and all of the other things that you could be doing with that energy.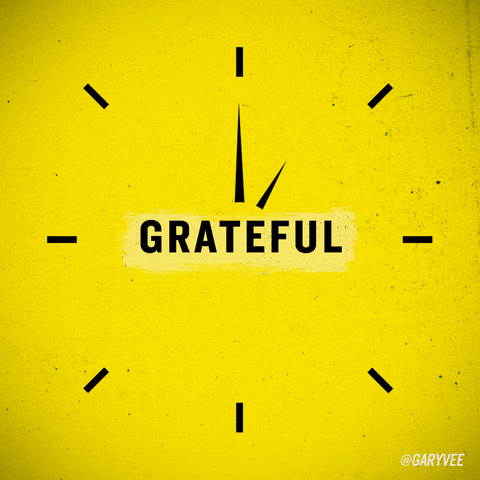 Things to be Grateful For
We put together a list of 5 common things that people bitch about. Instead of encouraging that bitching this list is going to encourage a change in thought. An opportunity to see things on the flip side. Remember, your perception determines your outlook.
Traffic during your commute to work.

How many times have you or someone you know complained about the traffic/drive to work? It happens all the time. Some people let this get them so upset that it can knock their whole attitude out of whack. Instead of bitching about the traffic how about being grateful that you have a job to drive to. I bet there's a lot of people out there that would trade you spots and would gladly sit in that traffic with a smile on their face. Stuck in traffic? Relax, play some jams, practice meditative deep breathing. Just be happy. Traffic sucks but why be mad about something you have no control over? Think about "why" you're stuck in that traffic and be thankful for that "why".

The people you can be authentically real with.

How many people can you be your real true self with? There's no judgment, analyzing or standards that you feel that you have to live up to. Let's face it; people are fake as hell these days. People care more about what a celebrity is doing on Snapchat rather than asking or being genuinely interested in how you are doing. As long as you have just ONE person that you can be real with then you have someone to be grateful for. If you have more than one then you, my friend, should count your blessings. This might seem like something so minor, but it's overlooked and not appreciated by most. When shit goes bad think about the ones, you are real with and open up to. Those are the people worth your time. All of those other people that cause drama, act like they are your friend but ain't, or are one-sided in the friendship, are seriously not worth getting upset over. Take the time to evaluate who drains you of energy and who uplifts your energy. 

Your health.

This seems like another obvious one, but most people take their health for granted and only appreciate it when they get sick or injured. It's easy to get caught up and consumed with the world outside of our bodies, but we shouldn't forget to notice ourselves, our health, and our bodies. How beautiful it is to wake up every day, have your five senses, and the ability to walk and run. Your body is your vessel, and it's constantly working for YOU. Listen to your body and give it what it needs for you to be at your best. When everything is going wrong around you, there are a million things going right inside of you. Don't talk down about yourself or be too hard on yourself. No one is perfect nor is everyone walking around perfectly healthy. Find the things to be grateful for in regards to your health and try to look at your body in a more positive light. You don't need to be on the cover of a magazine to be grateful for your body. What's on the inside matters more. 

 
The things you DO have. Being upset over things you don't have is adding stress to your life that is self-inflicted. It's okay to be ambitious and to want certain things, but that should override the things that you DO have. A lot of people take for granted the things they do have by always wanting bigger, better, shinier, more expensive items. At one point in time, you didn't have all the things you have right now. Isn't that alone something to be grateful for? Remind yourself of the things you had to go through to get the things you have today. Appreciation is a contagious emotion, and you should put it out into the Universe daily. I bet if you lost some of the things you DO have today you would miss them just as much as you yearn for other things. Society loves pushing greed onto us when really we should show more gratitude. Don't take the things you DO have for granted.
The present moment. How many of us are always thinking ahead? Thinking about tomorrow instead of appreciating today. Thinking about what you have to do next weekend instead of how you are feeling right this minute. When you are obsessed with the future, you are robbing yourself of the joy of the present moment. Learning to slow down and appreciate the present is something I know a lot of people struggle with, including myself. This life is so beautiful, but a lot of the time the present moment gets outranked by an upcoming event. Don't rob yourself of the time you DO have. The present moment really is the only guaranteed time you have and obsessing about an appointment next week steals that guaranteed time from you. You are alive and have the opportunity to think, feel, breath and love RIGHT NOW. That is something to be incredibly grateful for!
Can you relate ? Please share your thoughts with us!
Get Social With Us & Follow BestieTalks!