Happy 1 Year to BestieTalks!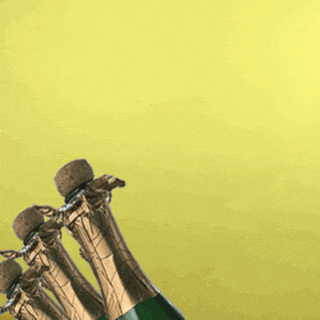 We are so excited to share with you what we have learned during our first year of blogging. Running a two-person blog has its ups and downs, but honestly, it's been a fucking blast! We've learned so much about ourselves, each other, got our first troll, have been able to travel for our blog and met some amazing people all in one short year. It has been a fantastic learning journey and we wanna share some of what we learned with you!

What to Expect 
So you've launched your blog and now what? PROMOTE!!! No one will know anything about your blog unless you put it in their faces. Here is what you need in order to get it everywhere:
Try to make sure all your accounts are universal in the name. Sometimes your name is already taken ( happened to us with Twitter) and if that's the case, add something simple to it that still applies to your blog ( like BestieTalksBlog). This allows it to be easier for your blog to be found on any network.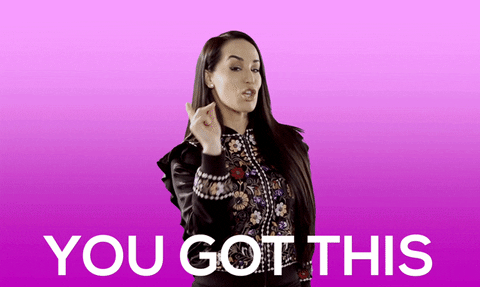 What to Expect And How to React

You can't prepare for everything, so be ready to roll with the punches when they come. Not everyone is going to like or understand what you're doing and that's fine. But sometimes people can be little bitches and they like to troll your page venting their negative unwanted opinion and that's OKAY too. We understand that not everyone will love us and you have to be okay with that and accept it. Remind yourself why you started blogging and as long as it makes YOU happy that's all that really matters. You will have moments when you question your work and if you are making any progress. Remember, success doesn't come overnight and if you are getting into blogging with the idea of getting rich or famous then maybe you should re-evaluate your reasons for wanting to be a blogger. Find your passion and keep that passion while navigating through your first year.
Finding Balance
We both have full time careers so blogging is something we do in our spare time. If you are like us and have other responsibilities, then you will need to find a balance between your professional work and blogging. It's okay to not be active every single day. Honestly, we believe that disconnecting is healthy and we do it often. Finding balance is key for blogging to not only work but for you to stay happy and positive about it. If you feel like taking the day to do other things besides writing, promoting on social media or making new pins for Pinterest.. THAT IS TOTALLY OKAY! Don't stress yourself out feeling like you have to get an article out every damn day. Find what works for YOU. Sometimes we put out two articles a week and other times we put out just one. We find what works for us and we roll with it!
Connect With Other Bloggers
One thing we read about when we first launched BestieTalks was interacting with other bloggers. We thought, " how the hell are we supposed to do that?" Trust us, we get how overwhelming all of this may seem in the beginning but you will get a hold of it and figure things out! Reach out to other bloggers, comment on their articles and build a rapport with them. Find other bloggers in your niche who you have things in common with. We have done a handful of guest blog articles with other bloggers and it is a great experience! We highly recommend you do this! Connecting with other bloggers helps you both grow and reach more people and it's also quite fun to engage and work with other bloggers! Pepare yourself for other bloggers turning you down. You won't be compataibe with everyone. This goes back to what we talked about earlier.. not everyone is gonna like you and acceting that now will make things easier down the road. The blogging community is one of the most supportive groups we have ever encountered. You might feel shy or timid when first starting out- but we all were. You got this!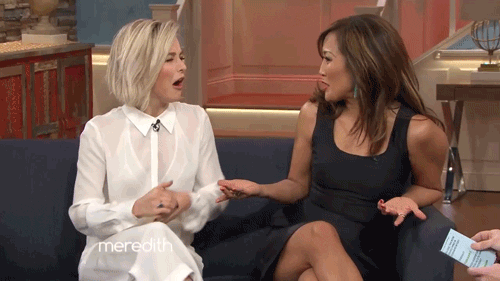 Stay True, Real and Honest
The most important part of being a blogger is staying true, honest and real! Whatever you blog about should be a passion for you. Staying true to your identity and what you believe in will make you more connected to what you are writing about. The goal is not to appeal to every single person out there but the people that do connect with you will come. Just stay persistent and patient and enjoy the journey of watching your blog evolve. You might feel that your blog is not reaching anyone but if you stay consistent it will get noticied. It takes a lot of work to be a proficent blogger and thankfully I have my bestie to help with all the things we have to do. I could only imagine all the extra work that a solo blogger has to do but be proud of yourself! Be proud of your little accomplishments and the big ones! It takes a lot of confidence to put your thoughts out into a world that is filled with judgment. You are a badass and don't you ever forget it!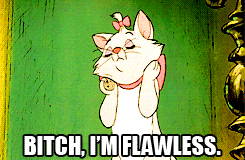 Thank you for reading and celebrating our one year of blogging with us! Please let us know of any tips you have that could be useful to others!