Who You Surround Yourself With Impacts Your Life
There are people who will have a positive impact on your life and others who will have a negative effect. Being picky about who you surround yourself with is an excellent trait to have. Some people are naturally negative, and they bring negative energy and situations to your life that you didn't ask for. Being aware of these certain types of people can help you be more cautious and avoid them when possible. This is YOUR life, and nobody should be allowed to alter it negatively. It's okay to be selfish with your time and who you spend it with!
Five People To Avoid
1.
The Gossiper 
This person will always tell you more than you need to know. They always seem to have something or someone to talk about, and they have no reservations with openly telling this information to you. If someone can talk to you about someone, please be smart enough to know that they are probably doing it behind your back as well. Gossipers love to talk about drama which means they enjoy drama. Do you really want drama obsessed people in your life? No, I didn't think so. Avoid this type of person at all costs. Gossipers can be extremely toxic to Iyou life.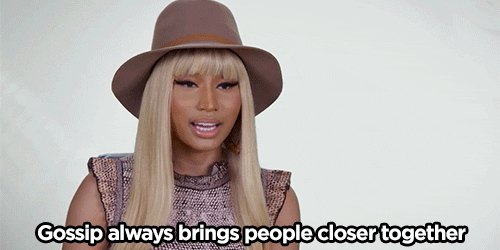 2. The Complainer
This person has a BILLION problems, and all they want to do is talk about them. Nothing is ever good enough, and there is ALWAYS something "wrong" in their life. They complain about anything and everything, and most of the time they do it for attention. They rather have a pity party then just be happy. These type of people can even up complaining about you when they run out of other shit to complain about. They are walking around with a storm cloud over their head, and they don't mind taking their storm into your life. Avoid complainers and their negativity. It's unhealthy, annoying and just too much pessimism to try to cope with.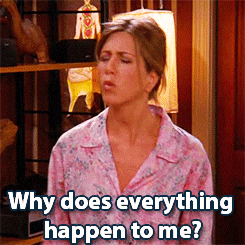 3. The Unmotivated 
This type of person loves to talk about things that they want to change about their life, but they never do it. They are talkers, but no do'ers. They never want to do anything outside of their comfort zone and get too comfortable in their ways. Someone who is not willing to try new things or make their life better will not be a positive influence in your life. You have to surround yourself with like-minded people. People that don't want to advance, try new things or just change their lazy ways are not the best people to associate with. They will not support you and your endeavors, and they can bring you down to their lazy level. Don't let them drain you of your motivation!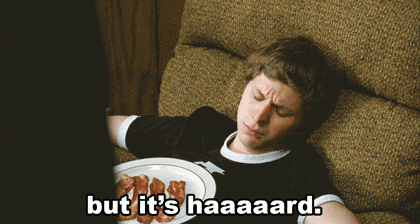 4. The Over-Agreeable 
At first, this type of person can come across as someone with good intentions. They are someone who always agrees with everything someone says or does. They want to come across as supportive like they are your personal cheerleader. The problem with this person is that they never keep it real. Their ability to agree with absolutely everything will eventually come off as fake. Fake people who act like they are everybody's best friend are people you should definitely avoid. This is passive-aggressive behavior. Someone who is over-agreeable might say they agree with everything you say, but they probably don't truly support you or care about you. BE AWARE!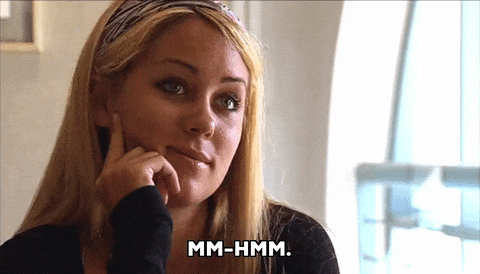 5. The Liar
I saved the worst for last. Liars are horrible toxic people, and they usually cause a lot of heartache and pain. Liars can range from people who tell little lies about themselves or orthers to huge lies that are just plain mean and unforgivable.You can't trust someone who would lie to your face and then not admit when they are wrong. This is not a friendship or relationship it's just a bond built on lies and bullshit. Liars don't care about who they hurt all they care about is making themselves get away with their lies. You want to surround yourself with people that are honest with themselves and you. Liars can't be trusted. You definitely don't need this type of person around you if you are trying to live a positive life!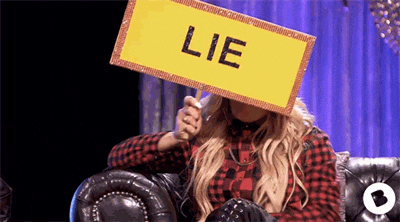 Protect Yourself!
These types of people can be found just about everywhere. Coworkers, family, friends, acquaintances, strangers, or even people that you live with. Take notice of how certain people affect your mood and mindset. If people make you feel shitty about yourself or bring you down, then you need to remove them from your life. Life is too short to spend time with toxic people. Even if you only have 5 REAL friends and they are not one of these types of people, then you are winning! It's about quality, not quantity! Be selective and don't be afraid to tell one of these people why you cant associate with them anymore.
Share With Us!
Have you experienced one or all of these types of people?! How did YOU deal with them? Please comment and share!
Get Social With Us & Follow BestieTalks!