Stuff Those Stockings With

Fun!
Finding stocking stuffers is so much fun for us. That's because we love to fill them with random fun! This is where you put those prank gifts, tiny surprises, small thoughtful items and things that you randomly find that remind you of that person. Stockings are fun for all ages. You can get creative and make them them the highlight of Christmas morning! We are here to give you some insight on where to find the cheapest and fun stocking stuffers.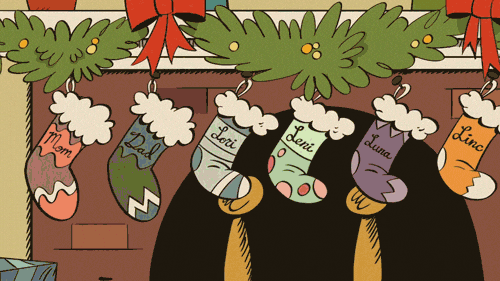 Stocking Stuffer Search
Dollar Tree– The Dollar Tree is such a score on so many random goodies. We can literally find something for every stocking (and even stockings themselves). They have year around things like school supplies, candles, kitchen products, mini-games, tools and more. Dollar Tree has tons of snacks too!  These items can easily be thrown into stockings for just about anyone. And since it is the Dollar Tree, you can load up if your pocketbook allows you. 

Target

– 

Target has that cheap section in front of their store where nothing is priced over $5! That is a go-to spot for us. Target is so trendy and cute and always has "what's in" for that special someone. You can find coloring books, small toys, mini makeup, accessories and so much more. Next time you are in Target (and we all know that will be soon), take a look with stocking stuffing in mind.  

Walgreens– I know what you're saying… Walgreens? Yes, Walgreens! They have some great everyday deals and a double score if you have rewards account with them. I go here for the sweet tooth in my life. I can find candy bars 2 for $1, and tons of other candies at a discounted price. Make sure you take a look at their discount aisle. This is where they place an orange sale sticker on items and they are majorly discounted. I've found Disney toys, perfumes, nail polishes, gardening supplies, chapsticks and so much more here. Finally, they also sell 'As Seen On T.V.' items that are so randomly cool. If you prefer CVS over Walgreens- they are just about one and the same! CVS is great for stocking stuffers too!

Five Below – 

This store has TONS of options for stocking stuffers and yes, everything is $5 and below! This store is easily found in many states and if you don't have this specific store then maybe you have a similar one that comes to mind. TOYS GALORE! Great store for the kid's stockings! This store was like totally made for Christmas stockings! Stockings are meant to be filled with fun knick-knacks and this store is just the place for that! Go crazy and you won't break the bank!

Amazon

– You knew this one was coming! Duh, Amazon! Amazon has great stuff for any and all occasions and stuffing those stockings is no exception! You can search by, " Stocking suffers for men" or " Stocking stuffers for girls under $10″ etc. I have used Amazon for a lot of the stocking stuffers for the adults in my life. Unique and affordable items shipped right to my doorstep. 

TJ Maxx

/

Marshalls

/

Ross

/ – These department stores are great for a few reasons. First, they aren't in the mall so you can avoid that whole circus but hitting up one of these stores. Secondly, they have great finds that are affordable and unique. You can find makeup items, clothing items, home goods etc. They even have toys and stuff for the kiddos. These are all good stops for finding things to stuff your stockings with!

Walmart – This is a good stop for all things Christmas related. Ran out of lights while decorating the tree?! Swing by Walmart to pick up a pack of lights and also check out the Christmas section. There are TONS of stocking stuffer ideas. We all know Walmart has just about everything you could want and you could fill your stockings with countless items from here. Walmart might not be as cute as Target but their price tag will make you smile. 

PetSmart

– Don't forget the furry children in your life! You can find great little gifts for your animals at pretty much all of the stores we mentioned above. We love giving our pets gifts on Christmas too. They are part of the family!
Happy Stocking Shopping!
We are less than 20 days away from Christmas! We hope you are enjoying this time of year and not letting the stress get the best of you! Remember, it's not the amount of money spent but the thought that counts. Have fun while picking out gifts and finding the perfect stocking stuffers! The best part about stockings is that there is no blueprint or wrong way to do them!
Get Social With Us & Follow BestieTalks!