The Good and Bad of Social Media
We have a love/hate relationship with social media. Social media has revolutionized how we stay in touch and communicate, but it also has its flaws. People spend so much time on social media that it can sometimes distract them from focusing on their real life. I was at a concert a few weeks back (Lorde and she was fantastic!), and I watched a girl live stream the entire concert. She was so focused on showing everyone else what she was doing that she didn't allow herself to enjoy the present moment. She spent more time on social media than with the people that she was physically with. Its one thing to take a few pictures or videos but a whole other matter if you are engulfed with your phone. It bothered me, and yes, I wanted to slap the phone out of her hand. But I stayed in my lane.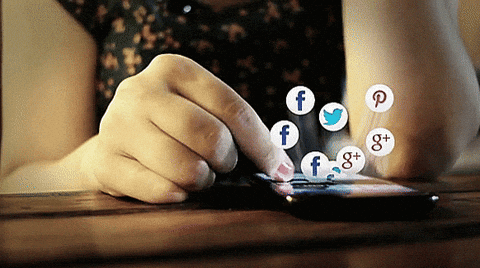 Admitting You're Guilty of Mindless Scrolling 
We all have apps on our phones that we go to consistently. Sometimes we go to these apps without even thinking, it's just out of habit. We try to be self-aware of our habits, and when we catch ourselves spending too much time online, we get off and do something else. I would catch myself just scrolling through social media and the time spent would be excessive. Research shows that the average person spends 2 hours a day on social media. That 2 hours translates to over 5 years during a lifetime. FIVE YEARS SPENT STARING AT OUR PHONES. There are so many other things I could be doing with my time instead of just mindlessly scrolling. Just like with food and exercise we believe that there is a healthy amount of social media intake. I have taken breaks from social media in the past, but they never lasted that long. Social media is a great way to escape and pass the time when bored, but it's not always a positive environment. I needed a change.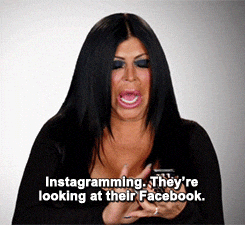 Taking a Break 
A few months back I decided to take a break from social media. So I wouldn't be enticed by notifications on my phone I deleted all my social media apps. I told my bestie about my social media break, and she decided to take the break with me. If you have never taken a break from social media I will tell you; there is a withdrawal period. FOMO (fear of missing out) is real and alive! For the first week, it was fucking hard to not go into my phone and check in on my friends to see what everyone was up to. Finally, that urge passed, and it was really nice to not care about my phone so much.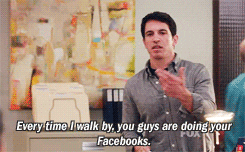 Focusing on Something New
The day my social media cleanse started is the same day I started a new project. What was that project? THIS BLOG! For over a year Raynita and I have talked about starting a blog, but neither of us really took the steps to get it going. I am proud to say that during our break from social media we were able to build our blog at lightning speed. From the day we bought Bestietalks.com, we have been working on it every day since! Did we hire someone and pay them a bunch of money to build this site? NOPE! We have built BestieTalks ourselves from the ground up! We didn't know shit about building a website before purchasing our domain. All of our extra time has been devoted to reading, learning and developing this blog. We have spent countless hours over the past month to bring this site to LIFE! And every hour has been worth it!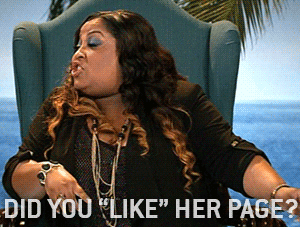 Having my bestie putting in the hard work with me has been such an incredible experience for the both of us. Building BestieTalks has happened so organically that it solidifies our decision to do this. We work so well together and managed to build and create a website without a lick of experience. BestieTalks is proof of what we can do with our extra time instead of mindless scrolling online. Just think of all things you could accomplish if you took that time you spent on social media and redirected that energy into something else.
Getting Shit Done
We know a lot of people who talk about all the things they want to do, but they never do it. We want to see everyone win in life! If you want to go back to school, do it! If you're ready to change your career path, then start studying up on what you need to do and start interviewing! I don't care if you desire to join a donut eating contest if that's your passion and goal, just go and do it! Don't enter the donut eating contest if you want to drop a few pounds though, hit the gym up instead! It doesn't matter what the hell it is that you want to do but just start making the time for it. Don't hold yourself back from your potential and greatness by saying," I just don't have the time." We all have 24 hours in the day, and it's up to YOU on how you spend them.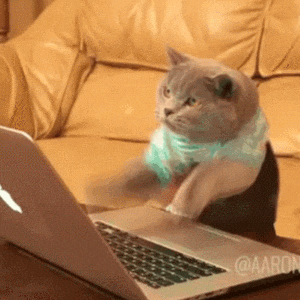 Make your life and goals a priority. Do something for yourself that you can be proud of! Sometimes to find peace you have to willing to lose your connection with people, places and things that create all the noise in your life. Don't worry, your timeline will still be there when you're ready to reconnect!
Reconnecting
The day we launched this blog is the day we entered back into social media. We have been using social media differently than we used to and we learned a lot about ourselves during our break from it. Yes, there are people's birthdays we might have missed and hilarious memes we didn't get to tag our friends in. But it was worth it. We created something that is OURS, and we did it ourselves, and we are proud as shit about that! If you need to take a break and focus on yourself, we are here to support you! Do what makes your heart happy and those that notice your absence online will reach out to you another way! You have to put the time in for the results you want to come to fruition!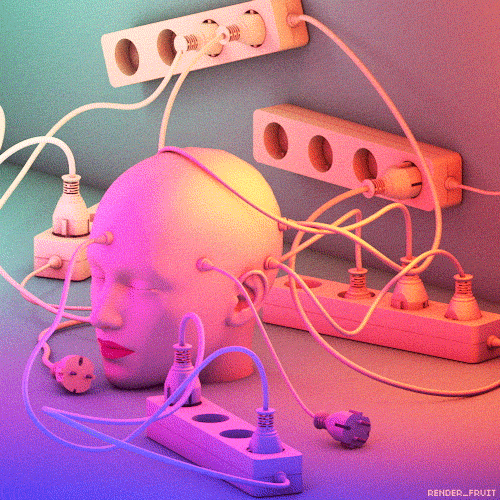 Have you taken a break from social media before and had a positive experience? Please share so we can hear YOUR amazing stories!