Weird Tips but They Work
I am always trying new things when it comes to my health and beauty routine. Some of these tips might sound weird but they work. I wouldn't share tips if I didn't try them myself and vouch for them. I stopped taking prescription acne medication about two months ago and I have been able to keep my skin under control. I even started trying some of the tips I'm going to share with you on my husband and he has been seeing results as well. If there's a way for me to achieve the result I'm looking for without relying on pills, expensive medication or supplements then I am all for it! I hope one or more of these tricks can help you too!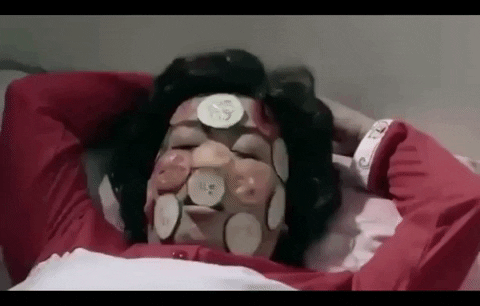 Weird Health Tip List
Weird Tip #1 : Do you have digestion issues? Suffer from IBS or other stomach related problems? Flax seeds may be your cure! I have suffered with IBS issues for over 10 years. I have tried everything from prescription medication to stool softeners. I recently came across a Flax "carrot cake" at Sprouts. It's dairy free and gluten free. Eating a piece of this cake at night has ensured that I wake up and go to the bathroom first thing in the morning. Of course there are healthier ways to ingest flax, but I love carrot cake and it's like a bonus knowing I'm eating a dessert that will make my tummy happy. Give Flax seeds a try or go pick up this cake! Flax seeds are SO good for you. Check out the benefits here.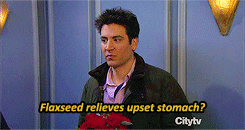 Weird Tip #2 : Staying on the topic of digestion and having a happy tummy. MAGNESIUM! Another great way to keep things moving smoothly. I take magnesium several different ways. You can purchase a bottle of Calm and drink a serving mixed in with water. Or you can take a magnesium bath ( great for sore muscles too!) and let it soak in your body as you soak in the tub. Both ways work and both are things I do religiously. I tell anyone suffering with stomach issues to pick up a bottle of Calm. The benefits of magnesium are profound. Check them out here.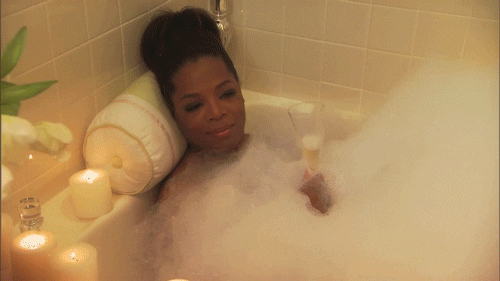 Weird Tip #3 : Tea tree oil is something I have used for years. I use it on my scalp and spot treat any random pimple that might pop up. But, a few weeks ago I switched things up a bit and have had awesome results. I started taking a wet cotton ball and putting a drop of tea tree oil on it and rubbing it over my entire T-Zone. Instead of just spot treating I am applying it twice a day and it's really made a difference. My husband asked me what Ive been doing differently because my skin looks so clear. I started applying it to his face as well. It works! Use only a drop or two and make sure its diluted with a completely wet cotton ball. Don't irritate your skin by applying tea tree oil directly to your face.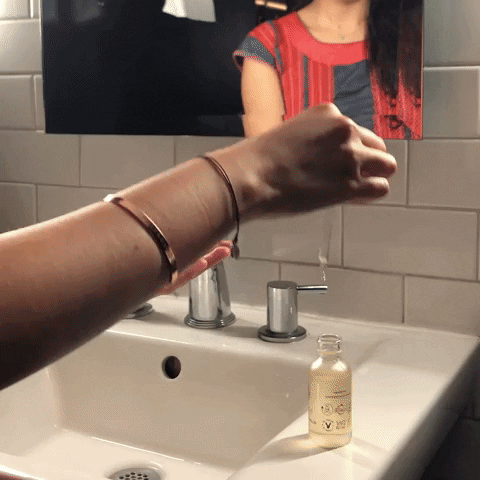 Weird Tip #4 : Eating raw cucumber for skin and digestion benefits! I love cucumber. They are jam-packed with nutrients and because they are mostly water they are virtually calorie free. Cucumbers count as negative calories in my opinion. I will cut a large cucumber in half and eat a half of a cucumber raw. Yup, I will munch on it just like an apple. Skin intact which of course supplies a lot of the beneficial nutrients you will want to absorb. I swear cucumbers play a role in my overall skin appearance and help with flushing out toxins. Just start eating more cucumber.. you won't regret it! Check out these benefits if you don't believe me.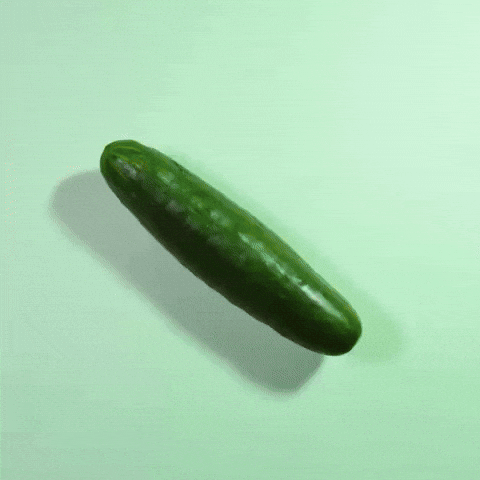 Weird Tip # 5 : So, this isn't technically a weird tip but it made it to this list because it's weird to me how many people don't use Vitamin C as part of their every day skin care routine! It's also crazy weird how much of a difference vitamin c has made in my overall skin tone and appearance. I have been using a vitamin c serum on my skin twice a day for the past six months and absolutely notice a difference. I even got my Bestie hooked on it and she can't live without a bottle either. I use the serum after washing my face along with my normal toner and moisturizer. It has helped clear up old scars, helps heal pimples quicker and all around improves my complexion. I wish I would have added vitamin c to my regime when I was younger! Get some now, you will be happy you did! Click here to peep the serum we use, but I'm sure any other brand would provide similar results. Just read reviews before you buy!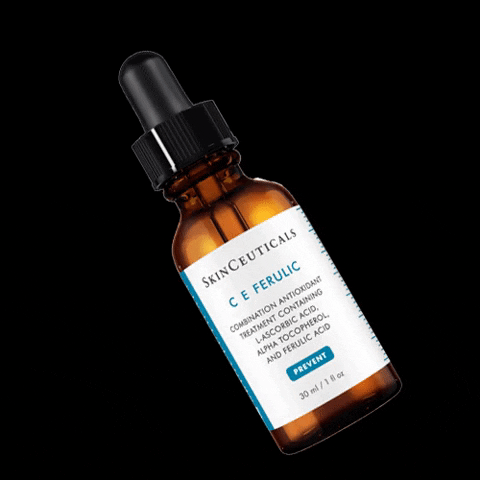 What weird beauty and health things do you do? Would you try any of these tips? Please share with us!