Gift Season
Tis the season for giving! But what do you give the person who seems to have everything? This is where we would like to help you out with our gift giving guide.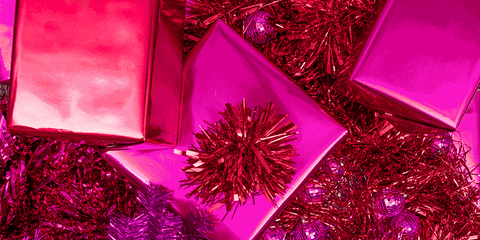 Let the Giving Begin!
Subscription- A subscription is the type of gift that keeps on giving. Every year, I subscribe to a children's magazine and have it sent to my niece's house. I used to love receiving magazines in the mail as a kid and I wanted to keep the tradition going. Now, my nieces absolutely love getting their Highlights, Zoobooks, or National Geographic magazines in the mailbox. There is beauty box subscriptions and even yoga subscriptions! There's pretty much a subscription box out there for everyone! Allure, Sephora, Buddhibox , etc. I was gifted the Buddhibox for my birthday and it is an amazing subscription. It comes with crystals, candles and all kinds of fabulous goodies! The Allure box is only $15 a month as well! Very affordable!
Cheap Hotel Stay- Providing someone with a paid hotel stay gives them an excuse to get out of town and explore another city. One to two nights is plenty as a gift. Groupon and Expedia have great hotel deals and make it easy to give this as a gift without letting the receiver know how much you spent. 
Nail, Massage or Day Spa Gift Card– If you know someone who loves getting their nails done or loves a good spa day then this is a great gift option! We both get our nails done religiously and trust us- a nail gift card would make someone totally happy! This could go to a male or female and they would happily pamper themselves.
Cookbooks or Cookware– Just about every other person out there is trying some sort of new diet or exploring alternative food options. A new Paleo, Vegan or Keto cookbook could help inspire them! Amazon is great for items like this as well. Simple but useful!

Pet Lover Gifts– Do you know someone who is completely obsessed with their animal?! Get creative and have a handmade portrait of them and their pet made on Etsy! There are so many cute and affordable options out there. There are vendors on Etsy who make beautiful artwork that can bring a photograph to life and make it into a piece of artwork! Just snoop your friends social media ( because you know they have their animal on there somewhere ) and send that pic over to the person you pick on Etsy and they will make you a keepsake gift to give this holiday season!

I had this made of Neecy Girl via Etsy!Happy Gift Giving!

Happy Gift Giving !
We hope that this quick gift guide gave you some inspiration for that person in your life who is tricky to shop for! Gifts are not about the cost but the meaning and thought behind them. These gifts are something that if given to the right person- they will be so thankful! Happy Holidays!!