Taking Care of YOU

There are many facets to taking care of yourself. One of the most challenging aspects of our health is our mental health. Mental health is not something that is normally taught to children. We are told we need to exercise and eat healthily but how many times were we told how to handle our thoughts and mental health? Not many. We just go through life trying to navigate the countless thoughts and feelings we have, and most of the time we are hesitant to talk about them.  Why do we do this? It's ok to talk about what you are feeling and your mental health is nothing to be ashamed of. Recognizing, accepting and doing what YOU need to do to be happy and in a positive headspace, is part of taking care of your mental health. Taking care of YOU matters.
Social Media & Mental Health
Social media is a huge contributor to the state of one's mental health. I (Jess) deleted my Facebook more than a year ago and it alleviated so much social anxiety. I developed a love/hate relationship with social media but always felt like I "had" to keep it in order to stay in touch with people, stay up to date and to even stay relevant. It sounds silly in hindsight, but its the truth. It was hard at first but as time passed, I started to live more in the present moment instead of mindlessly scrolling. Ask yourself, " How many of these people on my timeline TRULY care about me?" Why do we feel such a strong need to comment and like people's pictures like we haven't seen or physically spoke within years or maybe ever? Just because you used to know someone, doesn't mean you still do. If social media for any reason causes you anxiety, sadness or feelings of inadequacy- take a break from it.  In my personal journey, I learned so much about myself once I disconnected from the toxicity of Facebook. I don't know if I will ever go back to FB, but I'm happy and that's all that matters to me right now.
Key Reminders:
Unfollow negative people or pages that make you feel down on yourself. 

Allow time to "disconnect" or take a social media detox and be in the present moment.

Remember that not everything is as it appears online.

You have no obligation to stay in touch with people who don't stay in touch with you.

"Likes" and the number of friends really means nothing at the end of the day. It's quality over quantity, ALWAYS!

If it does not bring you joy then do you really need it?
Recognizing How You Feel
We all live such busy and fast-paced lives that sometimes we forgot to slow down and just breathe. Taking the time to evaluate how you feel and gauge the status of your mental health is so important. This is called being mindful. We feel different every day and accepting that you will have bad days allows you to be proactive and manage them better. Notice when you are feeling emotions that interrupt your day in a negative aspect. Take the time to evaluate why you feel the way you do and what triggered it. Having these mindful pauses will help you evaluate your body. You are allowed to feel whatever it is that you feel. Nothing is wrong with you because your mental health is not 100% 24/7. No one is perfect and no one has the right to make you feel ashamed for feeling the way you do. Take notice of people who drain you of your energy. Pay attention to who is and isn't there for you in a time of need. Recognize how you feel and what promotes a positive headspace. You are in control of your happiness and if you need to make a drastic change for the sake of your mental health and well being.. then do it and don't worry about who might have something to say about it.

Key Reminders:
Take time for yourself to do the things that make you happy.

Remove toxic people and end toxic relationships (with friends, family, colleagues, etc).

Remind yourself of all the things/people/experiences you are thankful for.

Confide in someone that you trust and that won't judge you. Find a positive outlet.

Learn to be okay with being alone sometimes.

Trust your gut feeling. 

Love yourself and let go of expectations and the need for acceptance from others.
Mindfulness
I (Ray) am required to be trained and teach Dynamic Mindfulness in the classroom to my students. We use these skills in order to teach them how to manage their stress, self-awareness, and self-regulation. The techniques are there for you to focus on your breathing as well as connecting your breath to movement and being in the moment. Dynamic Mindfulness has been proven to improve school and classroom climate as well as the well being and health of the students. All of these techniques and skills can be adapted to fit your everyday life and that is what we teach our students. The techniques we use can be done by anyone just about anywhere. We encourage them to use these skills whenever needed and hope they carry them into adulthood.

Take A Moment
Taking time for yourself and your mental health is not selfish. You are important! Taking time to be aware of the now, will help you realize what may be good for you and the things that are harmful to your mental health. Be mindful of your mental health and reach out to a professional for help. You never have to go through anything alone. Help is out there and we will happily lead you in the right place to better your mental health. We both have family members who suffer from depression, schizophrenia, bipolar and anxiety. We understand the havoc depression and anxiety can have on your life. You're not alone – even if at times it might feel like it.

You are allowed to have bad days but you don't have to go through them alone!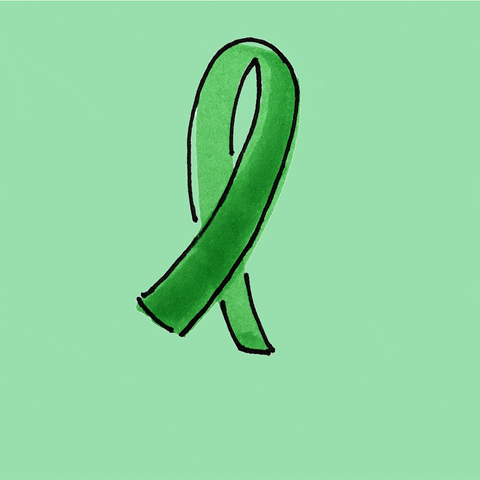 Please share how you deal with episodes of depression or what you have done/changed to better your mental health!