Time is Given Not Taken
Somebody's time is something that you don't play around with. Because time is one of the few things that we can't get back. Unfortunately, there are a lot of people who steal your time, and you might not even realize it. When someone gives you their time to do something, it should be appreciated. No matter how small or enormous that frame of time might be. I feel that our society, in general, tends to not value and respect other peoples time. Why are we like this? So entitled, unappreciative and selfish with how we treat other people. Nobody owes you A.N.Y.T.H.I.N.G.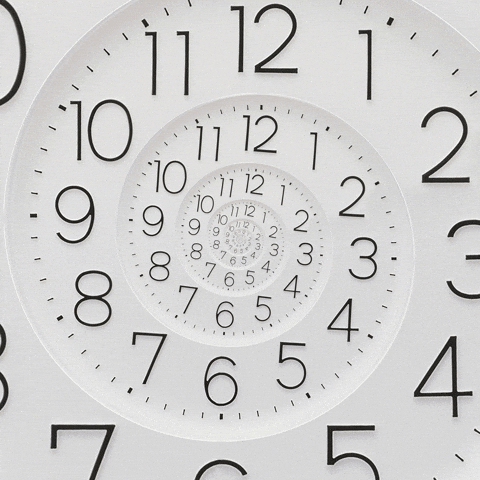 Shift in Importance
As I have gotten older, I have become much more selective with how I spend my time. My outlook on what/who I consider to be important has shifted. Time is valuable to me and when at all possible I choose to spend it doing something I enjoy and with people that I enjoy being with. Of course, some moments in life are going to be shitty, and there's nothing you can do about it. However, I'm talking more about the time we choose to give away to others willingly. It's pretty horrifying to think about all the time I have spent on people who didn't appreciate it. 
Friends
Having moved quite a few times in my life, I have friends scattered in different states. When I was younger, I spent a lot of time trying to keep up a lot of friendships that ended up deteriorating regardless of effort. I got to a point in my life when I stopped trying so hard, and it was freeing as fuck! Friendships that are worth my time are the ones that don't take a lot of effort. I'm too grown and have too many adult responsibilities to constantly be worried if someone is "mad" at me because I haven't called them in the past week. When we link up, and we can pick up right where we left off that's how you know it's an easy friendship. In my opinion, understanding and respecting each other's lives and time is the type of friendship worth having. 
Communication does go both ways so if you give more effort than someone else, stop. If you are the one who constantly reaches out or tries to make plans and the person on the other end doesn't spend any of their time reciprocating that's a bad sign. Stop spending your time on people who dont appreciate you. Don't go across the ocean for someone who wouldn't even cross the street for you. 
"Me Time"
It's also possible to steal time from yourself. Let's say there is a concert that you want to go to but no one can commit to going. Are you really not going to go because you will be alone? Buy those tickets and go to that concert! Go and have a damn good time by yourself and hell, you might even make some new friends there! Spending your time trying to get someone else to spend it with you is stealing from yourself. Don't hold yourself back from doing things you want just because no one else will do it with you. This is your life, and you get the chance to spend your time how you want. Don't have regrets and let time go by because your hung up on someone else. Do what makes you happy even if you have to do it all by your damn self! 
Family
Family should always be a priority. The people in your home are a part of your life that is separate from anyone else. Spending time with them should be important but so should be respecting their time. We are all individuals and have our own lives but we choose to live and spend them with other people. This doesn't mean that the people you live with have to give you all of their time either. Respect their individuality and the things they choose to do with their time. Support them by spending your time doing something that's important to them and vice versa. Anyone outside of your home who doesn't get why you don't have time for them- needs to check themselves. Again, you have your own life and family to worry about and you shouldn't be worried about other people who are consumed by petty shit. If you're busy you're busy. Plain and simple.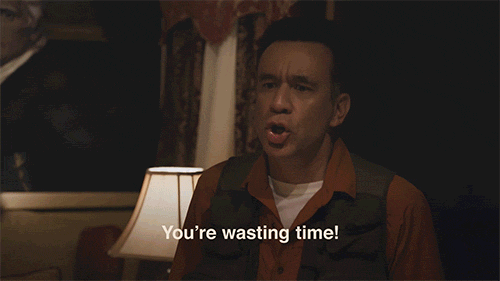 Work
Work is a little more complicated. Most of the world has to work to survive. A lot of the time you can feel like your time isn't valued at work and that fucking sucks. But you have bills to pay, so you have to do what needs be done to make shit happen. I get it. If you're truly miserable at work and feel like your time could be better spent then start looking for alternatives. You might not find a way out immediately, but without effort, nothing can change. If there is a particular person, who doesn't value your time then see if you can address that situation. If you are continually picking up shifts for other people or handling extra work on top of your own, then figure out how you can change that. Your time is valuable even in the workplace. Be aware of who steals your time and doesn't appreciate your extra efforts. Don't let people walk all over you. It's perfectly okay to say no or to ask for help. Be kind to yourself and learn when to do so to protect yourself and your time.
Finding Balance
Finding balance in your life where your time is equally spent and spread is the goal. It might sound impossible, but once you start paying closer attention to who is stealing your time, it might seem easier than you think. Time is irreplaceable, so it's completely okay to be as picky with it as you want. Quite honestly, anyone who tries to make you feel bad or guilty about how you spend your time is someone who doesn't deserve any of your time, to begin with. Life is too short to feel guilty for living your life doing what makes YOU happy. Anyone who can't learn to be happy for you or be happy with you is someone who is going to drag you down. Be picky with your time and protect the shit out of it. Starting today, don't let anyone, including yourself, steal any more of YOUR precious time.