You Can't Talk To Me Like That
Disrespectful people are unavoidable. They are friends, family members, loved ones, co-workers and even strangers. Sometimes those closest to you can cross the respect line just because they feel like they can. Just because you know someone doesn't give you the right to talk to them however you want. We have all been in situations where someone has disrespected you and how you respond determines what the outcome of that situation will be. Respect for others is so important but so is having respect for yourself. Having boundaries and standards for yourself is necessary and establishing those standards with those around you will let them know what you will and won't tolerate.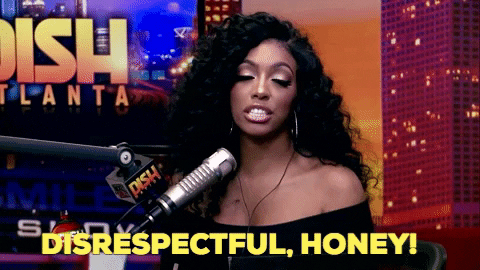 Don't Self-Inflict Disrespect
How you think, feel, speak and treat yourself is as important as how you treat others. The majority of people have talked down about themselves at one point or another. Not being good enough, thin enough, pretty enough, smart enough etc or whatever the case may be. When we think about ourselves in a negative light, we typically allow negativity from others. At certain points in my life, there have friends, family members, and ex-boyfriends who I allowed to disrespect me. When I finally did something about it and cut those people out of my life, there was an enormous weight lifted off of me. When I addressed how I disrespected myself by allowing these people to treat me poorly, I became a happier person.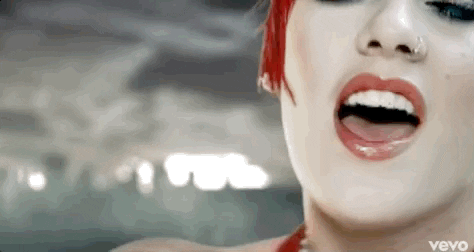 Loving Yourself Should Always Be a Priority 
If you wouldn't allow someone else to put you down why would you do it to yourself? If you feel inadequate about something, then work on changing that instead of talking bad about yourself. You can be your greatest ally or greatest enemy. What you allow will only continue. Just like a lack of boundaries leads to a lack of respect. You don't have to be perfect, and you dont need anyone in your life who doesn't make you happy. I know a lot of people who tolerate negativity and rather complain then do something about it. No one can change your circumstances but YOU. 
Personally, I have never been happier since I cut disrespectful people from life and started putting myself first. This attitude extends to my daily life, and I'll be damned if someone thinks they can disrespect me just for the hell of it. Some people might not appreciate or see the beauty that creates who you are but fuck those people. Those are precisely the type of people that you DON'T need in your life. Let people with ugly attitudes go and be ugly all by their damn selves. As long as you love yourself, the opinions of others are irrelevant.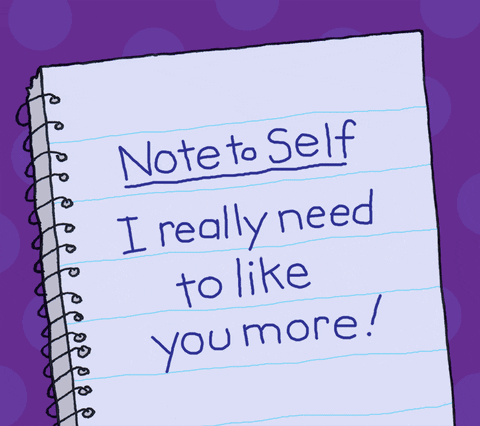 It Costs $0.00 To Be a Nice Person
Being nice is a nice thing to do. It's easy, simple, free, and our world could use more of it. The reality though is that the world is filled with assholes and bitches. How you deal with them decides how they impact your life. Let things go. Accept that everyone isn't nice. Know who to stop communicating with and who to grow relationships with. Be okay with the fact that not everyone is gonna love you, but most people dont even love themselves. Life is short and shouldn't be spent with people who dont value and respect you. This respect should also be intact when you are not around. People who care about you will respect you even if you are not in the same room as them. Evaluate who you have in your life. Take time to notice who brings happiness to your life and who brings stress. 
Some behavior is forgivable, and some isn't. Be present enough to realize if someone follows through with their apology and changes their behavior. Be kind to yourself and know your worth. The ones worth being in your life will see and respect you for the beautiful person that you are. At the end of the day, you have to walk around in your body and deal with your thoughts. It's ok not to like someone, but it's never okay to disrespect, degrade or humiliate someone.
Know what you bring to the table and dont allow anyone to sit with you who doesn't respect you or add value to your life!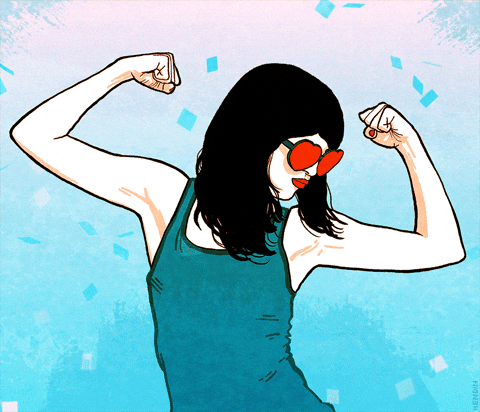 Can you relate? Please share your thoughts & stories with us!