Besties Near or Far
We have been best friends for 15 years and have lived apart for 14 years of our friendship. It is safe to say that we have this best friend thing nailed down! Since we don't have much time together, we max out the time when we do see each other. We are going to share our favorite things to do with your Bestie!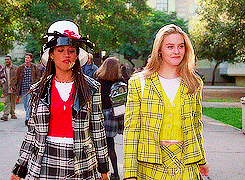 Cooking- We both love to cook so much, but it is even more enjoyable when you do it with your best friend. When we're together, we share recipes and also come up with new ones. We would rather spend a night making our favorite dishes together than hit up a club, any day! We love food and love hanging out so whenever we have the chance to mix those two, we are in heaven
Working Out– We love working out together! Take your Bestie to your gym or your yoga studio! Go on a hike together! When we meet in different cities, we find local activities to do there as well. Any physical activity is a favorite and must when we are together!

Taking Vacations– Being long distance Besties means we have to make time for one another. Traveling and taking vacations together is part of what makes our friendship last through time and distance. From mini quick weekend trips to week-long vacations we always have a blast and make the most of our time together. The memories we make are our favorite keepsakes!

Sending Thoughtful Gifts- 

We love sending each other little random gifts. Our friendship doesn't require a lot of money, but we love sending surprise gifts to one another. They can be cheap little gag gifts to useful gifts like clothing, jewelry or decorations for the home. There's nothing like coming home to an unexpected package from your Bestie! Amazon makes this really easy now too.

Shopping- 

We hardly ever get to shop together so when we have the opportunity we take full advantage! Instead of sending each other pictures of outfits while we are in dressing rooms in different states we love the chance to get to go try on clothes together. It might not seem like a big deal but being able to hit up the mall with your bestie is a treat! Plus, who else do you trust to tell you if your ass looks good in those jeans or not?!

Music Festivals- 

We love going to music festivals together! Over the years we have met in different cities and attended various music festivals together. Food, music, socializing, and exploring together is one activity that is close to our hearts. Whenever we make the time to get together for special events, we always end up having memories that will last forever! 
Taking Pictures– There was a time when we were horrible at taking pictures when we were together. We would be so excited to be together that we wouldn't be focused on our phones and taking a bunch of pictures. We have a made a point over the years to get better at that, and it's safe to say we have definitely improved in capturing moments together. We love getting together and doing our favorite yoga poses together and capturing as many cool pictures together as possible. Who doesn't love a good selfie session with their Bestie?!

This is one of our FAV pictures together! It ended up on Vogue.com!!

Netflix & Chill- Whether it is a sappy love story, knee-slapping comedy, or a series of serial murders, we love to catch up on shows and series when we get the time to together. We'll make some of our favorite snacks to share, grab a tasty alcoholic beverage and hit the couch for some uninterrupted show time. Luckily, we enjoy the same types of shows. Jess is always up on the newest hits on Netflix, where I am a reality TV junkie. However, we love to watch some ridiculous Live PD even if we are together or not. 

Getting Ready Together-

We love when we get the opportunity to dress up and do our makeup together! Picking out clothes and giving each other our opinions on outfits. Sharing a mirror while doing our makeup and hair. We love matching our outfits by color or style. Just call us JeNita because we are all about being on the same wavelength and rocking matching fits! Getting ready together is total girl time that we cherish because we only get it a few times  year. Getting ready with your Bestie is the best!

Being Silly Together-

Making funny videos together or dancing around while doing karaoke is another thing we love doing together. There's nothing like being with your Bestie who is just as weird as you. When we are apart, we send the ugliest Snapchats to each other- like really ugly! When we are together, we love dancing around, singing and just being US. There are not many people who you can be your real authentic self. We love making silly videos together and then looking back on them.

What is YOUR favorite thing to do with YOUR Bestie? Please share with us!