Unrealistic Beauty Standards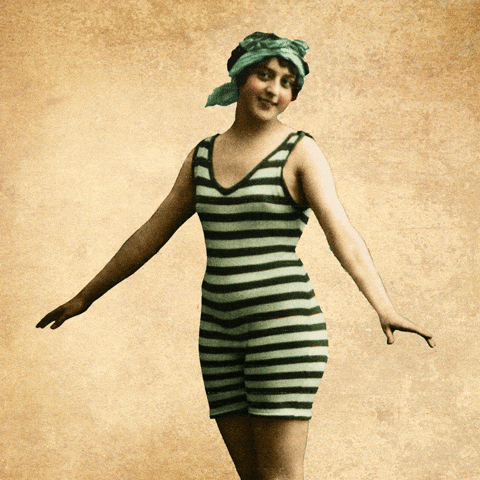 I love being a woman, but it takes a lot of work. Starting at a very young age, there are a lot of pressures that we deal with. From how much the scale says we weigh, to the color of our hair there is a lot of shit that we deal with. Beauty standards for women have always been high. But in our current society, it seems like they are higher than ever. From Photoshop, Instagram filters and people glorifying "perfect" celebrity selfies it's no wonder that women nowadays feel like they are chasing an appearance that is ultimately unattainable. The things women do on a daily basis to uphold their appearance have become the norm in our society. But the truth is that we are harder on ourselves then we need to be.
Pluck, Shave & Wax
With Summer right around the corner and all of us preparing to display our bodies in teeny tiny bikini's it made us realize how much we do to ourselves to maintain our image. Some of us dread bikini season, and some of us love it. If you dread it, is it because society says you aren't "perfect"? We are guilty of this ourselves and are not in any way saying that it is a bad thing to groom yourself and care about your image. It's the fact that these appearance standards are EXPECTED in our society, and it's annoying as fuck. 
Why are women expected to wax or shave all of the hair off of their bodies? God forbid we go a day too long without shaving our pits. Our eyebrows need to be perfect and the longer and fuller the lashes the better. What if we don't' have full and long eyelashes? Yep, damn right we are having them put on so we can achieve those lust-worthy butterfly eyes. 
Don't do it For Anyone but Yourself
Yes, getting our nails and hair done is part of our routine. We also love being active and love our workouts. We enjoy being fit and healthy and are not doing it to try to keep up with anyone or with what society says the size of our clothes should be. It makes us happy so we continue to do these things. Will we ever look the Kardashians or any other celebrity that has a beauty team on call 24/7? No, and that's perfectly fine with us. 
There is nothing wrong with being an ordinary woman and living an ordinary life. Why does it seem like our society is obsessed with all of us looking a certain way? Will loving and accepting our bodies for what they are ever become a trend? Magazines, television, Instagram, and the Internet, in general, are constantly telling us what we "should" look like. What we SHOULD do is love ourselves and stop comparing ourselves to other women.
You Can't Filter Reality
Filters are cool and fun for sprucing up photos, but you can't filter yourself in the physical form. Cellulite, stretch marks, scars, and any other body appearance that society considers an "imperfection" is a reality. It's okay to have these things and its okay if you dont want to shave your legs every fucking day. Let's be real; there is nothing normal about pulling every single hair out of your vagina with wax. So if you want to let that shit grow from time to time, do it! 
We know it's hard not to feel like you need to upkeep certain things about your appearance but you're beautiful whether you do these things or not. If you are wearing leggings or dressed to the nines, you should always look in the mirror with the same
appreciation for yourself. Don't let society, other women, or men tell you that you need to change anything about yourself. If getting your boobs done or having botox injections will make you happy, then get that shit! You can do whatever you want with your body. Therefore, other peoples opinions shouldn't matter. 
You ARE Beautiful
Just remember, beauty starts from the inside. As Kanye West says "the prettiest people do the ugliest things", which makes them an ugly person. It doesn't matter what size jeans you wear, how much you pay to get your hair done, or the number on the scale, YOU ARE BEAUTIFUL! Beauty is defined by the eye of the beholder but you can always have the upper hand by having a positive attitude and that energy within will be portrayed as beauty for others to see. Do what makes you feel good! 
P.S. Cut anyone out of your life who doesn't appreciate you for who you are. And dont let the pressures of society get you down. You don't have to compete with anyone or live up to any unattainable standards. It's about who you are underneath the makeup and clothes!
Can you relate to the pressures of society? Bitch it out with us!